Introducing part one of On Boards with Dave Parmenter. This conversation began when Parmenter sent me an email after listening to my episode with Greg Martz of the Waterman's Guild. Dave has been on the show 3 times prior and while we always discussed surfboard design, we had left some very large gaps of information regarding the most fundamental details of surfboard building. And so we designed this series as a guide to surfboard building, complete with a bit of history, social context, and technical design information. It will be completed in 4 parts, an episode released each Wednesday in October. In part one we discuss Gordan Clark and foam blank manufacturing, the importance of density and rocker, the revolution of the "close tolerance" blank (thank you Pat Rawson) and a brief history and social context for how the surfboard came to be. Enjoy!
Dave Parmenter is at Nowtro.com and @AleutianJuice
As a thank you to listeners who financial support this show we're giving away a Channel Islands Rocket Wide in Spine-Tek. All donors in the month of October will be entered to win. See all the details HERE. Thank you for the support always!
---
Matt Warshaw on Dave Parmenter from EOS.surf . . .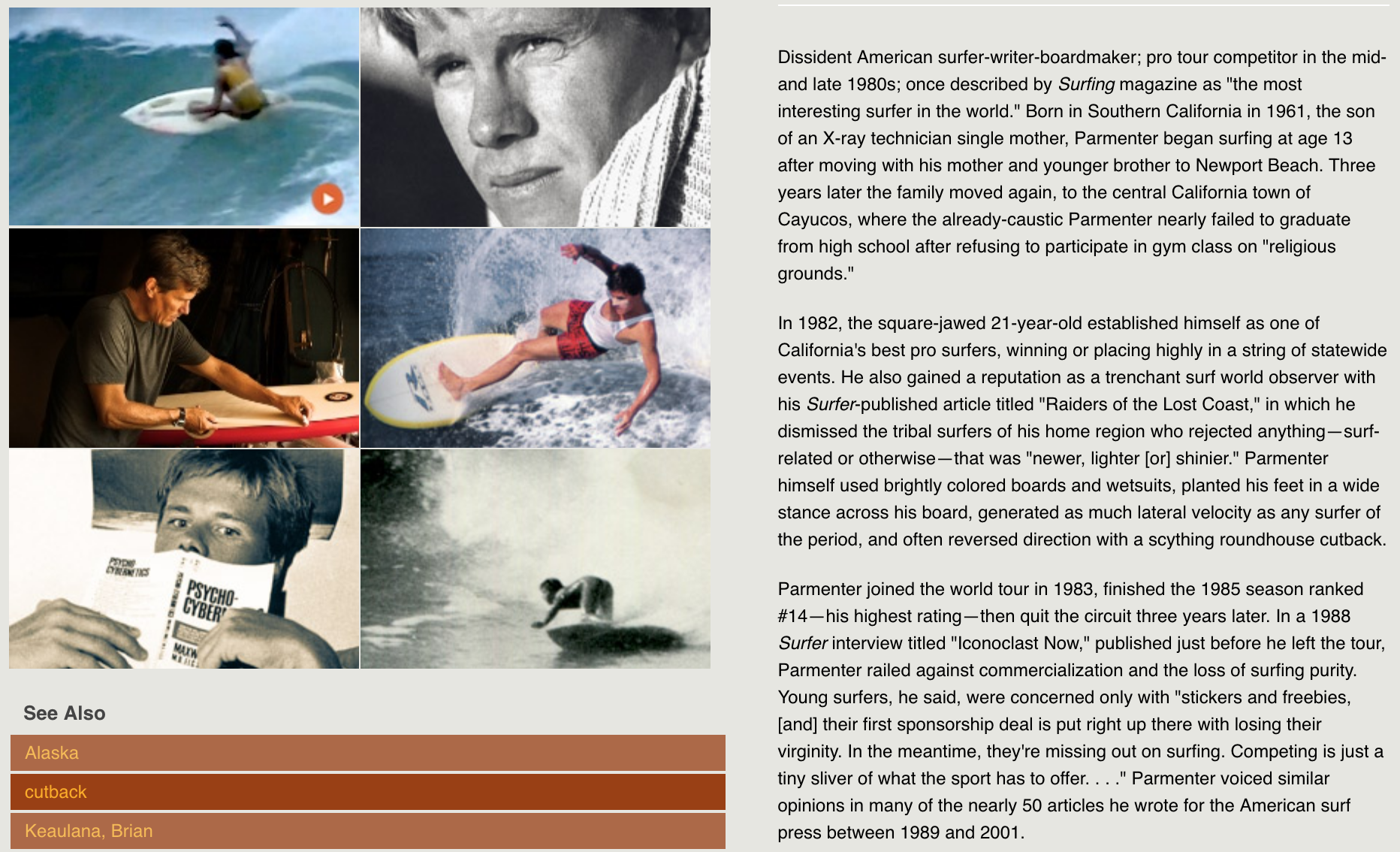 And the single best board I've added to my quiver in the past decade
---
MUSIC